All weather carpet and sports courts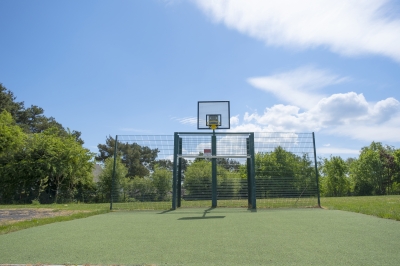 Multi-Use Games & Sport Areas
The benefits of MUGAS (Multi-Use Games & Sports Surfaces) provides an affordable and flexible option for any organisation having to work within a strict budget. MUGAS are particularly useful in schools, clubs and local authority environments. Available space can be maximised for a wide range of sports by fitting a durable multi-purpose synthetic surface.
The success of a sports facility is heavily reliant on the suitability of its floor or playing surface in interaction with balls, players and wheels. It is vital to consider the surface requirements when planning and preparing costings for a new facility. If required, we will be happy to offer our professional advice on choosing an appropriate surface for your sports facility
Outdoor Carpets
We pride ourselves on offering clear and specific advice tailored to your particular requirements. Our aim is to provide a complete solution for your tennis court, sports surface and outdoor playground or garden area.