Services
At Ace Play, we have the vision and insight to bring your ideas to life. Whether you wish to develop an indoor soft play centre or an outdoor adventure playground, we can offer advice and guide you through the entire process. We offer a free planning and design service with no obligation.
We begin by discussing the scope of your projects, which includes an assessment of the environment, needs of the end users, preferred themes and topics, budget and timescales. We will then set about fulfilling each of these requirements.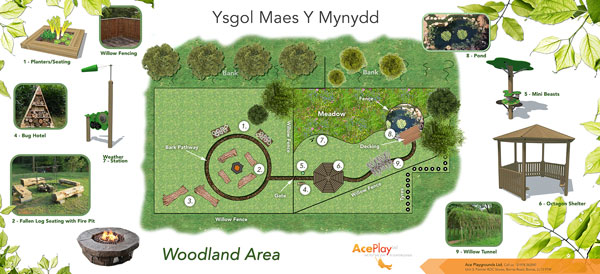 Design
Our skilled team of designers will develop a creative schematic, which will be presented to you as a 3D visual. If we are producing a play scheme for a school, for example, we can link the environment to curriculum-based topics to support each pupil's learning journey.
Typically, each playground, outdoor fitness area and soft play centre is uniquely designed to suit the setting and user needs.
Manufacture
We manufacture a vast range of stainless steel and timber outdoor playground equipment using high quality materials at our UK-based manufacturing facility.
All products manufactured and installed by Ace Play meet relevant safety standards.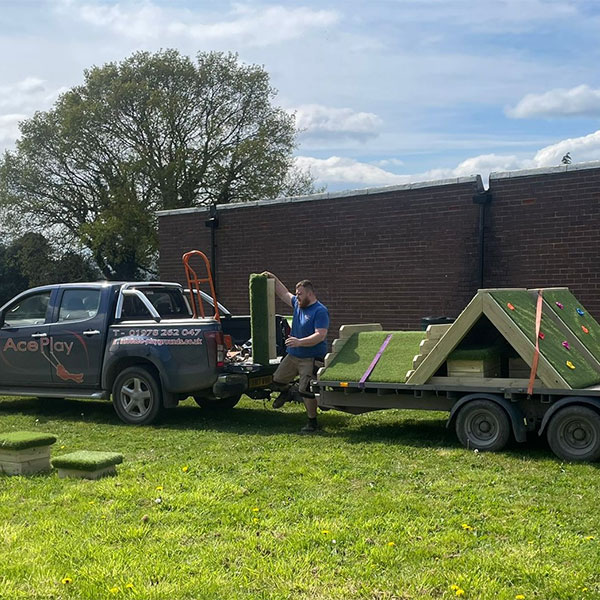 Supply
We can source an extensive choice of outdoor play and fitness equipment and products for indoor soft play centres. These products can be incorporated into our design schematics or supplied as individual items. Our vast outdoor product range includes junior outdoor play units, picnic tables, playground roundabouts, slides, trim trails, spring rockers and seesaws.
For adult recreational schemes, we can supply adrenaline play products, playground ball games, football goal posts, outdoor gym equipment and equipment for outdoor sports facilities.
For indoor fun, we can provide play panels and soft play equipment and accessories.
Installation
All our installations are built to the highest possible safety standards using the best quality materials. Our team of friendly installation experts are experienced and extensively trained to provide complete peace of mind.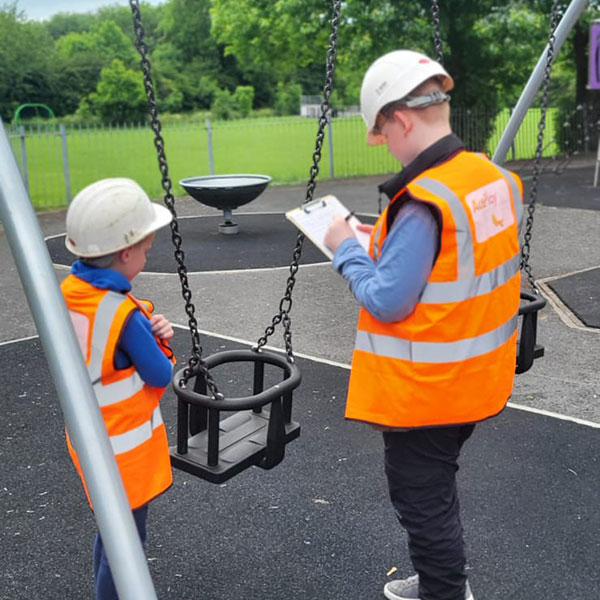 Inspection, Maintenance, Repair and Refurbishment
We have been undertaking playground refurbishments in excess of 11 years and offer a range of essential inspection, maintenance, repair and refurbishment services for Housing Associations, schools, Commercial Play Areas and Council Parks.
Essential repairs and refurbishment not only extend the life of your most popular pieces of play equipment, it postpones the need for costly replacement and ensures its safe for children to use.
With several playground companies no longer in business or not offering an after-care service, we have the ability and skills to carry out essential repairs on other companies' equipment.
We can undertake repairs and refurbishments on any manufacturer's equipment and repair defects identified on the inspection reports (whether the inspections where undertaken by ourselves or other inspection providers).
We can offer the following services:
Placement timbers
Re-painting metal work
Re-painting woodwork
Replacement of ropes and nets
Repairs, cleaning and revival of play surfacing
Replacement fixings / caps
Canopy cleaning
Redefined worn playground markings
Removal services
Playground standard (BS EN 1176) states that an appropriate inspection schedule must be established and maintained to prevent accidents from occurring. Maintenance of all playground equipment is vital. It is the responsibility of the owner to keep the play areas safe, and delaying the needed repairs not only shortens the life of equipment but increases the risks of accidents happening.
Our inspections are carried out by our RPII Operational Level registered and certified Inspectors, who will be able to advise you on all play equipment irrespective or the original supplier.
The RPII provides the only acknowledged independent accreditation process for the children's play equipment. Using a RPII (registered of Play Inspectors International) play inspector is the best course of action to meet industry recommended standards.